https://www.bigbluebus.com/Newsroom/News/LiNC--A-Reimagined-Lincoln-Blvd.aspx?type=News
LiNC: A Reimagined Lincoln Blvd


Santa Monica's Lincoln Boulevard is getting a makeover. The City is making a series of improvements to transform the corridor into a friendlier environment for pedestrians, cyclists, and transit customers.
These changes will occur over a 1.25-mile stretch, between the I-10 Freeway overpass and City limits at Ozone Avenue.
Beginning this summer, you can expect to see more trees and a new peak-hour Bus-Only Lane for Big Blue Bus' Route 3 and Rapid 3, running during peak commute hours, from 7am - 9am (northbound) and 4pm - 7pm (southbound) on weekdays.
Slated to launch on September 25, 2017, the Bus-Only Lane will improve bus flow and save Big Blue Bus commuters travel time. For more information, please visit lincsm.net.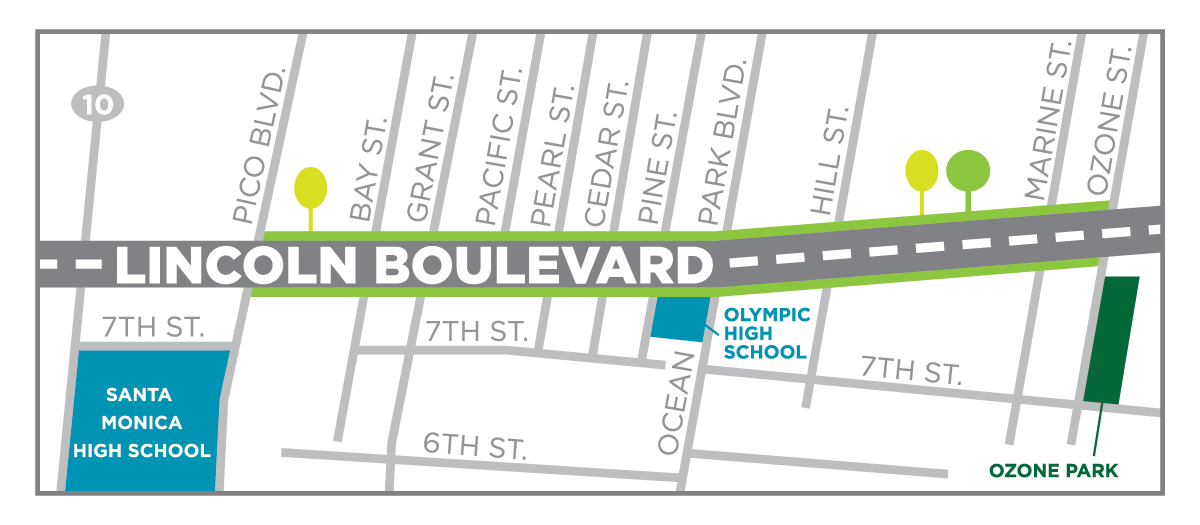 Do you like this post?
---